Double Glazing
An old industry we can't bypass anymore.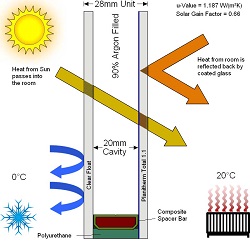 Glazing was always a part of the windows of a home, but today the standards are much higher.
In the old times, we had windows to let the light come in, so we can see the outside and enjoy the view the walls block. Today, glazing has a much more important role: "insulation".